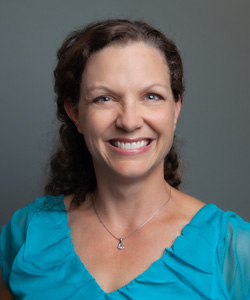 Education
University of Kansas, B.A. in Women's Studies–1997
University of Kansas School of Medicine–2001
University of Missouri–Kansas City, OB/GYN residency
Truman Medical Center, residency–2005
Dr. Younglove's Office Hours
About Courtney
As a daughter of a gynecologist and the granddaughter of a small town family physician, I knew that someday I too would enter the field of medicine. During my college years I took all of the courses required to gain entry into medical school, but also divided my time among a variety of liberal arts classes, eventually earning my degree in women's studies. During medical school, I found that the area of women's health held the greatest interest for me and chose a residency in obstetrics and gynecology.. After completing my residency training in 2005, I joined this practice and plan to stay in Overland Park for the remainder of my career.
I have three boys; Connor, Sawyer and Tanner. When I am not working, you can find me hanging out with my boys, either playing in the yard or watching them play hockey. I am very family-oriented. I have a lot of family members in the area and enjoy spending time with them. In the few moments I have to myself each week, I enjoy reading books, gardening and doing DIY projects around the house.
Although I enjoy all aspects of women's healthy, the two areas that I am most passionate about are obstetrics and wellness. Having recently had three children myself, I feel a special bond with my pregnant patients and enjoy being a part of their growing families. I have a special interest in preconception counseling and educating women about the normal changes that occur with pregnancy. I am also board-certified in obesity medicine and am determined to educate people about wellness and nutrition. In 2015 I started a business called Kansas Weight Loss & Wellness – and for two half-days per week, I get to practice obesity medicine. I have a fairly informal practice and try to encourage my patients to take an active part in their healthcare.
Dr. Courtney Younglove was chosen as one of Kansas City's Best Doctors in 2015, as featured in "The Kansas City Business Journal".