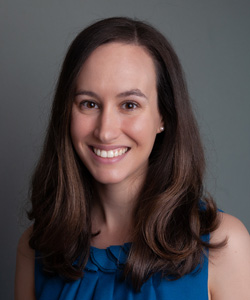 Education
University of Kansas, Bachelor of Science – 2012
University of Kansas School of Medicine – 2016
Vanderbilt University Medical Center – Residency in Obstetrics and Gynecology – 2020
Dr. Hernly's Office Hours
Monday
Tuesday
Wednesday
Thursday
About Ellen
I am a native Kansan; I was born in Lawrence and received my medical degree from the University of Kansas. My husband, Evan, is from Des Moines so we are excited to return to the Midwest with our new daughter, Annie, and be closer to friends and family. 
I completed my residency at Vanderbilt University Medical Center in the summer of 2020 and served as an Administrative Chief Resident. Vanderbilt performs almost 400 deliveries annually, which provided me ample experience in obstetric care. I also had the privilege of learning from surgeons in all of the gynecologic subspecialties. The OBGYN field is constantly evolving, and I have enjoyed the academic benefits of staying up to date in new treatments. I plan to continue this practice at WHCG in order to offer the safest and most innovative best practices.
The reason I chose OBGYN is its unique combination of surgery and continuity of care throughout a woman's lifespan. Caring for patients in clinic, on labor and delivery, and in the operating room allows me to develop long-term relationships with them while maintaining a patient-centered approach. During consultations, I will provide all of the information I have gathered, discuss the options, and defer to the values and decisions of my patients.
Residency brought many highs and lows—getting married, welcoming my first baby, experiencing the outbreak of COVID 19, surviving a tornado, and spending countless hours on call. Through it all, I was described by my attendings as calm, confident, surgically skilled, and a strong leader. As I start my new practice, I'm also looking forward to a little more free time to enjoy traveling with my family, decorating our new house in Prairie Village, and trying new recipes.