Kimberly Schlichter, M.D.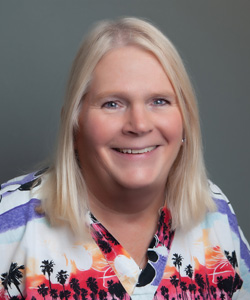 Education
University of Kansas, B.A. in Chemistry, French Literature and Language-1978
St. Louis University School of Medicine, M.D.-1982
University of Kansas Medical Center, residency in family practice-1982-1983
University of Kansas Medical Center, residency in OB/GYN-1983-1987
Dr. Schlichter's Office Hours
About Kimberly
I am a "born and raised" Kansas Citian. I spent part of my college and all of my medical school years in my father's original home, St. Louis, MO, and consider it my second home. However, I am delighted to be raising my family here. I have been in practice in Johnson County since 1987 and have been primarily associated with Overland Park Regional Medical Center and Shawnee Mission Medical Center; my two current hospital affiliations.
My practice includes office and surgical gynecology. My practice style emphasizes educating women regarding their health so they can fully participate in maintaining their health, both preventively and in coping with problems which arise. I feel patient involvement is essential to leading a long, healthy life.
My time outside of the office is filled with my children's activities including lacrosse and volleyball. We enjoy traveling, particularly to Sarasota, FL where my parents spent winters for many years.