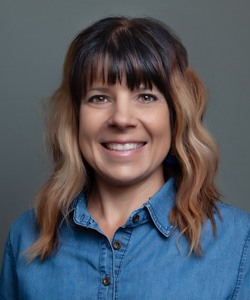 Education
University of Kansas –1997
Wichita State, Physician Assistant –2000
About Kristi
I grew up in the "wild wild west" of Dodge City, Kansas. I received my undergraduate degree at the University of Kansas in 1997 and my Physician Assistant degree at Wichita State University in 2000. I have since worked in NM, CO, OK, and now am returning to my home state of Kansas where I plan to stay for the remainder of my career.
I love being a PA because of the opportunity to provide a broad range of medical services such as conducting exams, diagnosing and treating illnesses, ordering and interpreting tests, counseling patients on health issues, performing pre-natal care, prescribing medications, performing in office procedures and first assisting in obstetric and gynecologic surgeries. The thing I enjoy most about being a PA is the opportunity I have to help others achieve and maintain a healthy lifestyle.
I have a wonderful husband (my high school sweet heart), and we have an extremely fun and energetic daughter, Kiernee, born September 2008. Outside of work, I enjoy spending time with my family, scrapbooking, outdoor activities, tennis, bible studies, being a fitness instructor, and running my home business of making and selling jewelry.