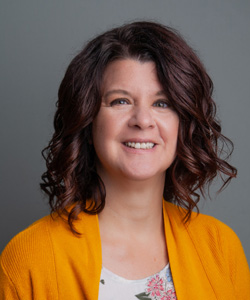 Education
University of Iowa, Bachelor of Science – 2000
University of Kansas Medical Center, Nurse Midwifery Education Program – 2010
About Sarah
I was born in Kansas and have lived here for the past 20 years. I was an army brat and lived in many other places but consider Kansas to be my home.
I have always had a passion for "everything moms and babies." I attended the University of Iowa for my Bachelor of Science and returned to my home state of Kansas where I completed my Nurse Midwifery education at Kansas Medical Center. I continue to be passionate about women's health, although my role at Women's Healthcare Group will differ a bit from my past responsibilities. I will be seeing providers' OB patients on their "every other" visit, performing morning post-partum patient hospital rounds, seeing patients for providers who are out of the office for labor and delivery, and assisting in C-section surgeries. I enjoy advocating for women's health and encourage patients to participate actively in their own health journey.
I am a busy mother of three children: Annabelle, Amelia, and Zachary. I enjoy writing, reading, and travel in my spare time.