Announcing Our New eClinical Patient Portal
Prior to your next appointment, you will be receiving an email with instructions for setting up your new portal. As of 7/1/20, we will no longer be updating MedPortal so it is important to set up a new eClinical portal account when you receive the email invitation.
There are so many new benefits – email with your doctor, get lab results, and more!
Persistence amidst challenges, like a global pandemic, makes an organization strong and able to withstand the test of time – The Women's Healthcare Group was founded in 1990 and has served the healthcare needs of the Johnson County community for over 30 years. Thank you to all our patients, staff, and providers who have made our long tenure possible.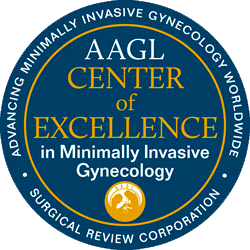 The Women's Healthcare Group has been a leader in OB/GYN care in Overland Park and Shawnee Mission, KS since 1990.  We place top priority on each patient's comfort and health. We are committed to providing expert, compassionate, and personalized care to each individual. We offer an atmosphere where we put women's health and well-being first and foremost. Our business is more than how well we practice medicine – it is a reflection of ourselves as caring and committed people.
We believe our patients receive the best medical care when actively partnering with us and participating in the medical decision-making process. The women who walk through our doors are individuals with unique and complex lives that influence all aspects of their mind and body. We listen to their concerns and guide them through the decision process, as ultimately it is each woman's choice for her own health care.
We offer a full spectrum of gynecologic care for women from puberty through menopause. We also provide a complete array of obstetric services from the initial sonogram through delivery and postpartum care. We continue to expand services as new additions in medicine become available. We understand and respect our patient's right to choose good healthcare and have dedicated ourselves to minimally invasive techniques.
We thank our patients, peers, friends, and family for the devotion and trust they have bestowed to us over the past three decades. We plan to continue providing the best care for many years to come.