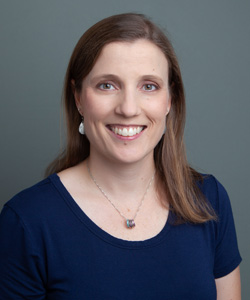 Education
St Louis University, Bachelor of Arts in Chemistry – 2001
University of Kansas School of Medicine – 2005
University of Missouri-Kansas City – residency in OB/GYN – 2009
American Board of Obstetrics and Gynecology Certification – 2011
Dr. Barikmo's Office Hours
Monday
Wednesday
Thursday
Friday
About Kelly
I am excited to be a part of the team at the Women's Healthcare Group. I joined the group in September 2012 after spending 3 years practicing in suburban Denver, CO. Kansas however has always been my home. I was born and raised in Shawnee. After graduating from Notre Dame de Sion high school I pursued my undergraduate degree in chemistry from Saint Louis University. I was fortunate enough to come back home to Kansas City to attend the University of Kansas Medical School. My residency training in Obstetrics and Gynecology was completed at UMKC where I served as the Administrative Chief Resident. After 3 years in Colorado and 3 children we decided to move back home to be near family.
My career has allowed me to develop a comprehensive practice that includes a passion for adolescent care, general obstetrics, high risk pregnancies, and infertility workups and simple medical interventions to help with conception. I also do procedures such as ablations for heavy bleeding and permanent sterilization. I welcome all new patients. I want to partner with patients and help them play an active role in their care and decisions during pregnancy and with gynecologic care.
When not at work you can find me at home spending time with my husband, a local High School administrator, and my three young kids. We are lucky to have a large extended family in the area and enjoy spending time with them. I am a "die-hard" KU basketball fan. My husband and I love to travel with our family and make it a point to return to the mountains of Colorado every chance we get to reconnect with the beautiful outdoors and fresh mountain air.